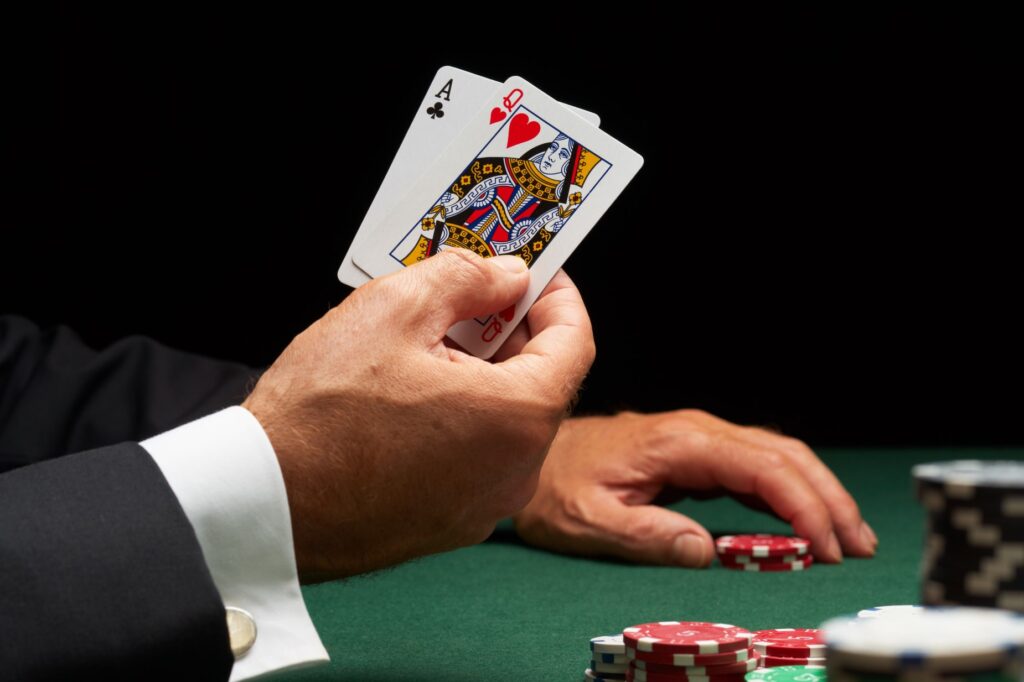 How to Play Blackjack
If you want to know how to play blackjack then you've arrived at your intended destination.
A big reason blackjack is super popular is because the game is easy to learn. Sites like Blackjack Apprenticeship make easy to learn how to play blackjack for all levels of gamblers from newbie to advantage bettors.
Here's a few helpful tips from their website:
The Objective of Blackjack: Beat the Dealer. There are some misconceptions about the objective of the game of blackjack but at the simplest level all you are trying to do is beast the dealer.

By Collin Joins from BlackjackApprenticeship.com.
Blackjack Rules
Its easy to learn the rules of the game because blackjack rules are pretty simple to understand.
Since the objective of the game is to beat the dealer, there are several ways for players to beat the dealer.
The three ways to win at blackjack are to:
Draw a hand that's total value is higher than the dealer's hand.
The dealer's hand "busts" or "breaks" by going over 21.
Getting a 21 on your first two cars. This is called a "blackjack" and a $10 pays out $15 in winnings.
Blackjack Strategies
Explaining the fundamentals of different blackjack strategies.
There are two main blackjack strategies commonly accepted as fundamental ways to best play the game in all scenarios. They are: Blackjack Basic Strategy (for beginners) and Hi Low Card Counting (for advanced players).
In addition to these commonly accepted blackjack strategies, I've also included three more high level strategies which are: Card Tracking, Shuffle Tracking and Playing Like a Dealer.
Basic Strategy – Learning basic blackjack strategy is the starting point to get started playing 21.
Hi Low Card Counting – After mastering basic strategy, players can learn how to count cards using the Hi Low counting methods.
Card Tracking – Next after mastering Hi Low counting, I will explain how card tracking is and how to use it an an effective technique for understanding the flow of cards, and what cards are coming next.
Shuffle Tracking – Next up after learning card tracking comes shuffle tracking. This follows the tracked cards into the newly shuffled deck of cards.
Play Like a Dealer – Dealer's never split. You shouldn't either. Try playing like a dealer.
Play Blackjack Online for Real Money
Want to play real money casinos with live dealer blackjack offerings?
Sharp gamblers and smart players prefer to bet playing blackjack online over other casino games because it's the game with the best player's odds overall. Taking advantage of the low house edge gives online gamblers their best chance of winning since the blackjack house edge is only 0.51%.
Live dealer blackjack games online allow you to place bets against real dealers and real cards. No software involved!
Playing at the best online blackjack casinos can lead to hours of fun and entertainment on the internet. Just be sure to be choosey about where to play for real money.
About 10Best.casino
Here at 10Best.casino we offer reviews of the 10 Best Online Casinos for playing blackjack, poker and other entertaining casino games.